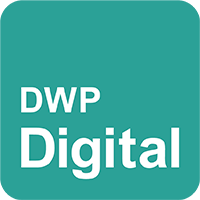 Senior Site Reliability Engineer
Department for Work & Pensions
Reference
64119
Number of vacancies
10
Location
Blackpool, Manchester and Newcastle upon Tyne
Salary
up to £68,292
Work hours
37
Employment type
Permanent
Job benefits
• Learning and development tailored to your role
• An environment with flexible working options
• A culture encouraging inclusion and diversity
• An employer pension contribution of up to 27%
• A generous annual leave allowance
Closing date
1 October 2020
Job description
DWP. Digital with Purpose.
We recruiting Site Reliability Engineers to join DWP's brilliant community of Engineers and digital experts. Our SRE teams are a once-in-a-generation digital transformation of DWP products and services. We're enabling reliability and operational efficiency with a goal to provide constant availability for the millions of people that use and rely on our services.
Our team is made up of 1,500 colleagues working collaboratively across highly agile, portfolio-led teams in a fast-moving environment.
Our mission is to deliver high-quality and resilient IT services and support. We are embedding a Full Stack Service Model to integrate our IT operations and ensure our services meet existing and future network demand.
We're currently exploiting and enhancing hybrid cloud services in DWP, balancing on-premise and public cloud to offer true platform independence and optimum price performance. We offer challenges and opportunities at an extraordinary scale, with a unique context and with real purpose and impact.
Duties. Work. Projects.
As a Senior Site Reliability Engineer you'll be an expert voice in our community driving adoption of SRE best practice across your team.
You will provide technical leadership to wider operational teams along with providing oversight to the products and services they support. You will coach and mentor application development and operations engineers in the practice and techniques of SRE.
You will assure the development, testing, and operation and reliability of applications. You will actively manage the work backlog and develop reliability improvements as well as leading initiatives to develop the automation of low-value tasks balanced against project delivery demands.
What skills, knowledge and experience are we looking for?
We are huge organisation, working across lots of projects and programmes so we're looking for Site Reliability Engineers from a range of backgrounds.
You will specialise in one of AWS, Azure or On Premise Hosting.
Typically, we're looking for people with knowledge and experience including the following:
Terraform
Ansible
Puppet
Packer
Nexus
Bash
Python
Linux RHEL 7+
Jenkins / GitLab
Experience with ServiceNow or similar ITIL tools
Experience with Dynatrace or similar APM tools
You'll also need skills and knowledge associated with one of our AWS, Azure or OPH specialisms.
AWS: EC2 / S3 / VPC / IAM / Lambda / CloudFormation / CloudWatch / CloudTrail / RDS, DynamoDB, Redis Systems Manager / Secrets Manager / Encryption through KMS / EFS / ECS / EKS
Azure: DevOps / ARM template / OMS / IaaS / PaaS / SaaS / Logic Apps Event Hubs / Application Insights / Powershell / Windows OS 2008 – 2019 / Active Directory / SQL
OPH: VMware / OVM / Active Directory / Windows 2012/16 / IDM
Where You'll Work
You'll join our team in your choice of one of our digital hubs in either Blackpool, Manchester or Newcastle upon Tyne. To find out a bit more take a look here: https://careers.dwp.gov.uk/our-locations/
We also have all the tech and tools we need to work flexibly, and many of us are working from home at the moment due to Covid-19.
You will work alongside people who care passionately about public service, making a difference and delivering for our customers. Few other organisations globally provide the same opportunity to apply next-generation digital technology on a massive scale to issues which touch the lives of so many.
We are an equal opportunity employer and we welcome applications regardless of age, disability, gender, race or sexuality.
Our Offer
In return for your skills we offer competitive salary up to £68,292 a brilliant civil service pension, and a generous leave allowance.
We also have a broad benefits package built around your work-life balance which includes:
Flexible working and family friendly policies
Volunteering and charitable giving
Discounts and savings on shopping, fun days out and more
Interest-free loans to buy a bike or a season ticket, so it's even easier for you to get to work and start making a difference
Sports and social activities
Learning and training opportunities, including coaching, mentoring, events, community meet ups and lots more
Clear career paths and opportunities to progress
HOW TO APPLY: For further information and to start an application click apply now. If you would like to discuss this role and our offer contact me via vanburn.kirwan@dwp.gov.uk