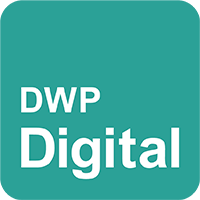 Senior Solution Architect
Department for Work & Pensions
Reference
89645
Number of vacancies
1
Location
Newcastle
Salary
£49,171 — £61,000 per annum
Work hours
37 per week (flexible working)
Employment type
Permanent
Job benefits
We have a broad benefits package built around your work-life balance which includes:
• Flexible working
• Family friendly policies
• Volunteering and charitable giving
• Discounts and savings on shopping, fun days out and more
• Interest-free loans to buy a bike or a season ticket
• Sports and social activities
• Learning and development, including coaching, mentoring, qualifications and accreditation
• Work in an environment shortlisted for a Best Place to Work in Digital Award
• Career progression opportunities and lots more
Closing date
24 January 2021
Job description
DWP. Digital with Purpose.
We're looking for a Senior Solution Architect to join a small team of solution architects working with DWP Digital's Retirement, Bereavement and Carers (RBC) team. You'll help lead on the design of hosting, environments, networking and public cloud infrastructure of their Digital Common Platforms.
RBC is responsible for critically important services like State Pension, Pension Credit, Winter Fuel Payment, Cold Weather Payment and the Bereavement Service.
RBC is looking to orient its services around Events, supported by a micro-services architecture. Events and micro-services will be the foundations that will enable DWP to manage change quickly, and at low risk, resulting in dependable high-quality services for our customers.
This role is ideally suited to a Solution Architect with experience of developing solutions for deployment into public cloud environments
Being an Architect here at DWP Digital is challenging, but rewarding. Check out the following blogs and hear from those currently meeting that challenge head on:
My life as an enterprise architect in DWP Digital…
Inside the mind of a security architect
My surprise on returning to DWP Digital
Duties. Work. Projects.
You'll provide expert architecture advice to product delivery squads in RBC. You'll blend technical and behavioural skills and collaborate with other architects to ensure solutions are consistent, strategically matched and interoperable.
You will make sure solutions meet DWP architecture standards, re-using patterns where possible, and represent these solutions to the Digital Design Authority (DDA) at various stages of the product development.
You will be preparing solutions and presenting to our local governance forum on a regular basis, advocating and supporting deliveries that reduce architecture complexity and reduce technical debt.
Our users are the most important factor in your work. You will craft solution designs that always meet their needs, working closely with engineers in agile delivery teams to get this right.
You will be accountable for product architecture. You'll contribute to product roadmaps and represented designs, providing clear communication of architecture design and decision making to different stakeholders so we can get the approval to proceed at pace.
We are looking for someone with skills and experience in:
Architecture design and modelling techniques, patterns, tools and standards.
Public cloud technologies, cloud hosting, container, and networking design patterns, tools and best practice (e.g. Amazon Web Services, Microsoft Azure, Google Cloud Platform).
Agile / DevOps delivery methodologies and best practices.
Presenting to technical governance forums.
Experience in the following would be of benefit:
Microservice and API-led architecture and integration design tools, techniques and best practice.
Event-based architecture design, patterns (including pub-sub and data streaming), modelling techniques, tools and standards.
Where will you work?
You'll join our team with a base office at our Digital Hub in Newcastle.
We also all have the tech and tools we need to enable our people to work flexibly, and many of us are working remotely at the moment due to COVID-19.
Click here to check out the Digital Hub's location
We provide the latest tech and tooling and foster a collaborative culture to help our agile, multidisciplinary teams think big and try new things. You will work alongside people who care passionately about public service, making a difference and delivering for our customers.
CLICK APPLY for further information start an application on Civil Service Jobs.
Check out some tips for getting hired here at DWP Digital via here and also this link