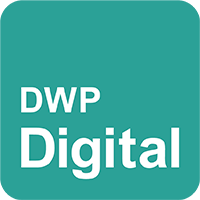 Senior Solution Architect
Department for Work & Pensions
Reference
69808
Number of vacancies
2
Location
Manchester and Blackpool
Salary
£49,171 — up to £61,000
Work hours
37 per week (flexible working)
Employment type
Permanent
Job benefits

We have a broad benefits package built around your work-life balance which includes:
• Flexible working
• Family friendly policies
• Volunteering and charitable giving
• Discounts and savings on shopping, fun days out and more
• Interest-free loans to buy a bike or a season ticket
• Sports and social activities
• Learning and development, including coaching, mentoring, qualifications and accreditation
• Career progression opportunities and lots more

Closing date
5 October 2020
Job description
DWP. Digital with Purpose.
We're looking for a Senior Solution Architect to be one of DWP Digital's growing community of experts and join the People Services team that is working on the DWP Reimagine programme, focused on bringing together the human resource and financial management systems, to create a new Enterprise Resource Planning (ERP) platform.
With an enormously ambitious and challenging agenda, this ERP will transform the colleague experience right across DWP.
Providing simplified processes and modern technology supports our Vision to be flexible, inclusive and continuously learning.
We are therefore looking for someone who has specialist functional knowledge and experience of ERP applications, plus supporting the integration and migration activity that will be required to introduce a SaaS ERP solution into DWP.
Come and join us and help design and build our modernised People services. This is a critical role for an experienced and enthusiastic architect, with an appreciation of the large scale task, who can work with DWP delivery teams to drive the design and development of DWP People products and services, and our strategic roadmap.
Duties. Work. Projects.
Designing technical solutions (products and services) to meet user needs and align with DWP technical strategy and standards, you will provide a consistent set of solution views, that communicate and describe the construction of the solution to all stakeholders.
Championing solution communication, making the complex simple to understand will be key to supporting delivery teams, whilst blending your technical and behavioural skills.
You will deliver the technical and architecture design elements of large-scale projects and initiatives, creating solution designs that meet user needs, working closely with engineers, in agile delivery teams.
By identifying, capturing, sharing, iterating, and implementing architecture patterns, you will contribute to the development of product roadmaps and represent product designs at DWP governance forums. Providing clear communication of architecture design and decision making, in order to gain approval to proceed with designs.
You will constantly and professionally engage with Domain and Lead Solution Architects, as well as engineering teams, to implement solutions according to agreed and approved designs, contributing to and building capability in the DWP Architecture community.
What skills and experience are we looking for?
Architecture design and modelling techniques, patterns, tools and standards.
Experience in delivering large scale Enterprise Resource Planning (ERP), Human Capital Management (HCM) solutions
Knowledge of ERP, HCM Core processes including Payroll, Expenses, Performance Management, Time and Absence
Public cloud technologies, cloud hosting, container, and networking design patterns, tools and best practice (e.g. Amazon Web Services).
Event-based architecture design, patterns (including pub-sub and data streaming), modelling techniques, tools and standards.
Where will you work?
You'll join our team with a base office at one of our Digital Hubs at either Manchester or Blackpool.
We have the tech and tools we need to enable our people to work flexibly, and many of us are working remotely at the moment due to COVID-19.
Please click this link to have a look here to find out more about what is on offer at each site.
We're the UK's biggest government department with over 80,000 diverse and brilliant people on our team. We are an equal opportunity employer and we welcome applications regardless of age, gender, race or sexuality.
We provide the latest tech and tooling and foster a collaborative culture to help our agile, multidisciplinary teams think big and try new things. You will work alongside people who care passionately about public service, making a difference and delivering for our customers.
CLICK APPLY for further information and to start an application on Civil Service Jobs.
If you have any questions of you want to discuss the role before you apply get in touch via danny.winch@dwp.gov.uk
Check out some tips for getting hired here at DWP Digital via here and also this link