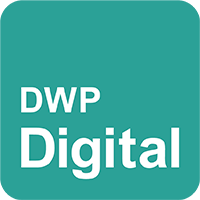 Senior Solution Architect – Cloud Infrastructure
Department for Work & Pensions
Reference
84071
Number of vacancies
1
Location
Manchester, Leeds, Blackpool OR Sheffield
Salary
£49,171 — Up to £61,000
Work hours
37 per week (flexible working)
Employment type
Permanent
Job benefits

We have a broad benefits package built around your work-life balance which includes:

• Flexible working
• Family friendly policies
• Volunteering and charitable giving
• Discounts and savings on shopping, fun days out and more
• Interest-free loans to buy a bike or a season ticket
• Sports and social activities
• Learning and development, including coaching, mentoring, qualifications and accreditation
• Work in an environment shortlisted for a Best Place to Work in Digital Award
• Career progression opportunities and lots more

Closing date
29 November 2020
Job description
DWP. Digital with Purpose.
We're looking for an experienced Senior Solution Architect specialising in Cloud Infrastructure to join a small team of solution architects who are working with DWP's Identity & Trust (ID&T) programme.
The ID&T programme is tasked with the strategic design and implementation of DWP's Identity Access Management (IAM) solution for citizen, third party and organisational identity. We're also extending to incorporate capabilities such as, identity proofing, transactional risking and behavioural analytics.
We're making it easier for our users to self-serve, and to access the support they need. To do that, and to prevent fraud and error, we need to build trust that a user of DWP services is genuine, and the information surrounding that user is accurate. Implementing appropriate and proportionate Identity controls and solutions is a core foundation of DWP's once-in-a-generation digital transformation.
Duties. Work. Projects.
You'll be the Technical Architect within an existing 8 person DevOps Team, working closely with the Delivery Manager for Identity & Trust. You will work closely with a small team of Solution Architects that support functional delivery within Identity and Trust.
Our programme of work will deliver a combination of re-usable and shareable capabilities from various sources/suppliers, providing consistent and simplified journeys for claimants and staff. Known as the "Dynamic Trust Hub", the service will layer complexity away from consuming services and give them a single integration point for Identity and Trust.
It's a business critical role ideally suited to an architect with experience of Continuous Integration / Continuous Deployment approaches and techniques and of supporting technical deployment teams, including Developers and DevOps engineers.
You should have experience of developing solutions for deployment into public cloud (AWS preferred) environments. Knowledge of Kubernetes would be useful, but not essential.
We are looking for someone who can demonstrate they have skills and experience in:
• Architecture design and modelling techniques, patterns, tools and standards
• Public cloud technologies, cloud hosting, container, and networking design patterns, tools and best practices (especially AWS)
• Platform-as-a-Service (PaaS), and Infrastructure-as-a-Service (IaaS) cloud-based application deployment technologies, design patterns, tools and best practice
• Agile / DevOps delivery methodologies and best practices
• Continuous Integration (CI) and Continuous Delivery (CD) delivery methodologies, tools and best practice (including experience of establishing and maintaining multiple deployment code branches)
• Supporting technical deployment teams (developers and DevOps engineers)
Where will you work?
You'll join our team with a base office at one of our Digital Hubs at either Manchester, Leeds, Blackpool OR Sheffield.
We have the tech and tools we need to enable our people to work flexibly, and many of us are working remotely at the moment due to COVID-19.
Please click this link to have a look here to find out more about what is on offer at each site.
We provide the latest tech and tooling and foster a collaborative culture to help our agile, multidisciplinary teams think big and try new things. You will work alongside people who care passionately about public service, making a difference and delivering for our customers.
CLICK APPLY for further information start an application on Civil Service Jobs.
Check out some tips for getting hired here at DWP Digital via here and also this link