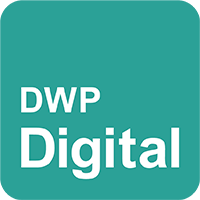 Senior Supplier Security Assurance Manager
Department for Work & Pensions
Reference
70451
Location
Blackpool, Leeds, London, Manchester, Newcastle or Sheffield
Salary
£35,310 — Up to £45,108
Work hours
37
Employment type
Permanent
Job benefits

• Learning and development tailored to your role
• An environment with flexible working options
• A culture encouraging inclusion and diversity
• A Civil Service pension
• An employer pension contribution of up to 27%
• A generous annual leave allowance

Closing date
20 October 2020
Job description
Join our Security Risk Team and help us embed Security and Risk across DWP, the UK's largest government department.
We are looking for enthusiastic candidates to become part of an exciting and growing area. Ideally you'll need to be Self-motivated with a passion for Technology, a willingness to develop your skills, to enable a brilliant career within security and risk management.
This is a key role in supporting the DWP Security Strategy. We're at the forefront of risk based Security within Government.
We're embedding security in our supply chain, driving forward security risk management in procurement and post contract, and enabling a clear and holistic view of security risk information in our supply chain.
You'll be working within our Supplier Assurance environment. Here you'll coordinate and deliver the Enterprise Security Risk management programme, using risk to drive security, and enabling a clear and realistic view of security risk information in our supply chain.
You'll become a Government Security Risk Management Professional and part of a brilliant Security community. You'll have a vital, impactful role as the first and second line of assurance within Government's "three lines of defence" model.
What will I be doing day-to-day?
You'll make sure all business areas include proportionate and appropriate security requirements within all procurements.
You'll ensure security due diligence is conducted on all bid applications
You'll provide suppliers with early insight into the mandatory minimum security requirements they need to meet, and ensure they continue to meet these through the life of the contract.
You'll Identify physical, personnel and information security risks and/or vulnerabilities and report these prior to contract award.
You'll support and enable consistency delivery of Supplier Security Assurance across Commercial Directorate.
You'll conduct on site supplier security assessments, and ensure consistent and accurate reporting of Supplier Security findings.
You'll make sure that decisions regarding current and future security investments are informed by risk
You'll collaborate with security and other internal and external stakeholders, to ensure threats, vulnerabilities and opportunities with the potential to impact or improve resilience of DWP IT Infrastructure are identified, and reported.
What skills, knowledge and experience are we looking for?
A clear understanding of Information Security and Risk Management.
Understanding of and/or experience of working with security audit techniques.
Understanding of and/or experience of working with Legal and Commercial teams to deliver security outcomes.
Have proven leadership experience and the ability to engage, negotiate and communicate easily and confidently with people at all levels.
Understand and interpret security information quickly; provide advice and guidance on requirements to stakeholders at all levels.
The ability to thrive in a challenging environment, working to tight deadlines while prioritising a large and varied workload.
An effective decision maker, who utilises evidence, available data and personal knowledge to provide clear, accurate and professional decisions.
Proven ability to communicate with a range of stakeholders at different levels and the ability to build strong working relationships internally and externally.
Desirable. It's also great if you have these skills…
Experience of the successful delivery of business or project outcomes.
You're a champion of continuous improvement, and enjoy the challenge this can bring to your own work and that of the team.
Good knowledge of IT and the ability to navigate across a range of IT systems.
Where will you work?
You'll join our team in a brilliant DWP hub, in your choice of Blackpool, Leeds, Manchester, London, Sheffield or Newcastle.
Find out more about our hubs here: https://careers.dwp.gov.uk/our-locations
Our Offer & Details
In return for your skills we offer competitive salary of up to £45,018, a brilliant civil service pension with employer contributions worth 27%, and a generous leave package.
We also have a broad benefits package built around your work-life balance which includes:
Flexible working and family friendly policies
Volunteering and charitable giving
Discounts and savings on shopping, fun days out and more
Interest-free loans to buy a bike or a season ticket, so it's even easier for you to get to work and start making a difference
Sports and social activities
Learning and development, including coaching, mentoring, qualifications and accreditation, career progression opportunities and lots more.
Successful applicants must be willing to travel to other locations (including foreign travel) with frequent overnight stays required.
Successful candidates must be willing to undertake SC clearance prior to taking up duty.
CLICK APPLY for further information and to start an application on Civil Service Jobs.