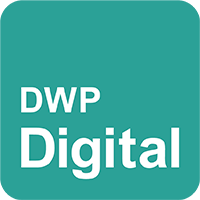 Senior Technical (Solution) Architect
Department for Work & Pensions
Reference
38288
Number of vacancies
2
Location
Blackpool and Newcastle
Salary
£47,971 — up to £61,000 per annum
Work hours
37 per week (flexible working)
Employment type
Permanent
Job benefits

We have a broad benefits package built around your work-life balance which includes:
• Flexible working
• Family friendly policies
• Volunteering and charitable giving
• Discounts and savings on shopping, fun days out and more
• Interest-free loans to buy a bike or a season ticket
• Sports and social activities
• Learning and development, including coaching, mentoring, qualifications and accreditation
• Career progression opportunities and lots more.

Closing date
2 March 2020
Job description
DWP. Digital with Purpose.
We're looking for a talented Senior Technical (Solution) Architects to join our growing community of experts. DWP is leading a once in a generation programme of welfare reform and you'll help drive forward a key part of one of the biggest and highest-profile digital transformation programmes in the world.
DWP currently has an enormously ambitious and challenging agenda, often working in partnership with the private and voluntary sector. We provide services and support to over 20 million people, are responsible for over 730 million benefit payment transactions each year.
At the heart of this massive agenda is the digital transformation of the services that DWP provides, which will radically improve how government interacts with people. We'll make our services easier and swifter to access; the time taken to develop new services will be decreased and the cost of delivery will be reduced significantly.
You and your role
This is a critical role provide architectural support and guidance for a wide range of DWP Working Age and Health applications, delivered in a mix of Agile and Waterfall methodologies.
Working with engineering teams, you will be responsible for supporting the design, development, delivery and maintenance of IT products and services. This will typically be for a project or strand of a programme.
It is key that you have deep knowledge in your field and help to grow the technical architecture community, helping to support the community and build high quality products and services.
You will blend technical knowledge, architecture and development skills.
Please click this hyperlink to check out a great blog from John Banks, Lead Technical Architect for Citizen Information, for a closer look at the big challenges and opportunities here at DWP Digital.
What are we looking for?
For this role we welcome applications from those who can demonstrate that they have experience and knowledge of:
• Architecture design and modelling techniques, tools and standards.
• Microservice and API-led architecture and integration design tools, techniques and best practice.
• Application and integration architecture, frameworks, technologies, tools and best practice.
• Public cloud technologies e.g. AWS, Azure, Google Cloud Platform, cloud hosting and networking design patterns, tools and best practice.
• Agile / DevOps delivery methodologies and best practice. Continuous Integration (CI) and Continuous Delivery (CD) delivery methodologies, tools and best practice.
Click this link to check out tips for getting hired here at DWP Digital
Where will you work?
You'll join our team with a base office of your choice of one of our Digital Hubs at either Newcastle or Blackpool.
Please click this link to have a look here to find out more about what is on offer at each site.
We're the UK's biggest government department with over 80,000 diverse and brilliant people on our team. We are an equal opportunity employer and we welcome applications regardless of age, gender, race or sexuality.
We provide the latest tech and tooling and foster a collaborative culture to help our agile, multidisciplinary teams think big and try new things. You will work alongside people who care passionately about public service, making a difference and delivering for our customers.
CLICK APPLY for further information and to start an application on Civil Service Jobs.
If you have any questions of you want to discuss the role before you apply get in touch via danny.winch@dwp.gov.uk