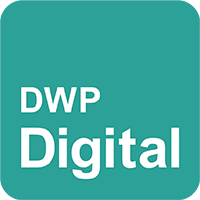 Senior Technical Specialist Architect (Domain) – Security
Department for Work & Pensions
Reference
1634304
Number of vacancies
1
Location
Blackpool or Manchester
Salary
Up to £61,000 per annum
Work hours
37 per week (flexible working)
Employment type
Permanent
Job benefits

In return for your skills we offer competitive salary, a brilliant civil service pension and a generous leave package.

We also have a broad benefits package built around your work-life balance which includes:

• Flexible working and family friendly policies
• Volunteering and charitable giving
• Discounts and savings on shopping, fun days out and more
• Interest-free loans to buy a bike or a season ticket, so it's even easier for you to get to work
• Sports and social activities
• And lots more…

Closing date
25 June 2019
Job description
If you're creative and curious to learn, want to be empowered to make decisions and challenge the norm, and want to bring BIG ideas to a MASSIVE digital challenge then you'll love it here. And we'd love to hear from you.
We're looking for a talented Senior Technical Specialist Architect (Domain) – Security to join our growing community of experts and become a key part of one of the biggest and highest-profile digital transformation programmes in the world.
Using fresh ideas and leading edge technologies – and putting the user at the centre of everything we do – we create innovative digital solutions that make a difference to the lives of our 22 million users.
You and your role
You will help with the production and maintenance of the Security sub-domain's policies, principles, standards, specific patterns, models and blueprints.
You will ensure technology radars in your area, plus solution patterns provided are effective, robust and cost effective. And you'll provide clear guidance to the Technical Architects on your team at all times.
You will act as the bridge between the Lead Domain and other architects to assure the integrity and dependency across roadmaps. You are a good communicator and you can to share complex technical ideas in a clear, informative and accessible way,
You will assess and constantly evaluate potential new and useful Security domain specific technologies in the tools, hardware and software space whilst contributing to the Technical Design Authority by providing domain specific support.
What are we looking for?
For this role we welcome applications from those with practical experience of AT LEAST ONE of the following 'specialisms' with desirable practical skills / knowledge across the others:
• Security threat trends, analysis and protection technologies, tools and best practice (including: software exploits/ SQL injection/ cross-site scripting/ remote file inclusion/ stolen credentials/ 'watering hole' attacks/ DDOS/ malware/ phishing/ ransomware)
• Secure communication and encryption/ cryptographic technologies, tools and best practice (including: IPSec/ Kerberos/ TLS/ SSL>)
• Identification, authentication and Single Sign-On(SSO) technologies, tools and best practice (including OpenID/ Oauth 2.0/ OIDC/ XACML/ OATH reference architecture/ Kerberos/ SAML/ WS-Security/ RACF)
• Cybersecurity technologies, tools and best practice.
Don't worry if you don't have all these though, there will be loads of opportunities to learn new skills on the job here, and loads of talented colleagues to learn from.
Where You'll Work
You'll join us at one of our easy-to-reach digital hubs in Blackpool or Manchester.
The hubs are modern, vibrant workplaces that are designed for and by members of our digital community. They have the best of the locations on their doorsteps, with loads of great places nearby to meet, eat or to soak up a bit of culture.
Manchester has brilliant views over St Peter's Square, looking out over Central Library and the Town Hall. Really handy for the train and the tram and has a basement level lock up (with showers) for your bike.
Here we provide the latest tech and tooling and foster a collaborative culture to help our agile, multidisciplinary teams think big and try new things. You will work alongside people who care passionately about public service, making a difference and delivering for our customers.
We're the UK's biggest government department with over 80,000 diverse and brilliant people on our team. We are an equal opportunity employer and we welcome applications regardless of age, gender, race or sexuality.
Building Our Future
We believe the work we do really matters, so we're serious about investing in your ability.
You'll have access to a huge suite of training and learning opportunities to complement the new skills and experience you'll acquire on the job.
You'll share ideas with colleagues from across the tech community, and grow your skills via our coaching and mentoring programmes.
CLICK APPLY for further information and to start your application.
If you'd like to discuss this opportunity or you have any questions, get in touch with me via danny.winch@dwp.gov.uk