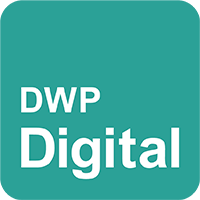 Senior Test Engineer
Department for Work & Pensions
Reference
81400
Location
Blackpool
Salary
£59,589
Work hours
37
Employment type
Permanent
Job benefits

We have a broad benefits package built around your work-life balance which includes:
• Flexible working
• Family friendly policies
• Volunteering and charitable giving
• Discounts and savings on shopping, fun days out and more
• Interest-free loans to buy a bike or a season ticket
• Sports and social activities
• Learning and development, including coaching, mentoring, qualifications and accreditation
• Work in an environment shortlisted for a Best Place to Work in Digital Award
• Career progression opportunities and lots more

Closing date
26 November 2020
Job description
DWP. Digital with Purpose.
DWP is the UK's largest government department. We deliver products, service, support and payments to people at key times in their lives.
We're using technology to transform the way these products and services are delivered to more than 20 million users. We're making our services more efficient, and reliable, and easier for everyone to access. We're modernising existing services and building new ones. This will change the way people interact with government.
We're looking for a Senior Test Engineer, with stron performance testing skills, to join us. You'll work on our Benefit Payments Services Team initially, where are looking to develop our capability through the use of automation, agile principles, and implementing modern tools and tech.
DWP is one of the UK's biggest payers. Benefits Payments is responsible of over £150bn worth of payments annually across a range of products and services. This is big, complex and challenging and you're role is critical to our success and our ongoing ability to support our users.
Duties. Work. Projects.
You'll will lead delivery of performance testing activities. You'll make that we deliver quality, on time and to cost objectives.
You will lead, shape & provide guidance on a number of applications. You'll also be a senior figure in our community and an expert voice – you'll develop performance the test strategy across BPS, providing technical leadership and guidance where it is needed.
You will work with our technical leads and other performance testers to ensure that best practices are in place. You'll drive improvements by sharing your knowledge and resources across teams to help DWP Digitat keep getting better at what we do
We want world class teams delivering world class services. You'll the professional development of Test Engineering team members through coaching, mentoring and access to appropriate learning resources, and build capability across DWP.
You will:
Provide expertise in performance testing tools like Load Runner, Performance Centre and Jmeter
Define the scope of performance testing by analysing non-functional requirements including technical architect and deployment documents
Prepare and execute performance scripts using load testing tools and publish test results
Identify and write the performance test scenarios
Identify and analyse the Performance potential bottlenecks
Performance monitoring different architecture layers
Analyse test results, raise defects, provide recommendations and take ownership
Set the strategic direction for product teams and the Performance Test Engineering community
Act as an escalation point for defects or issues preventing delivery of Test Engineering activities
Identify appropriate required performance technical test tools
Develop appropriate performance test approaches and reporting mechanisms to be agreed with senior stakeholders.
What skills and experience will you need?
Non Functional Testing
Test Engineering Best Practices
Development of performance test suites/Continuous integration
Test tool selection/application
Test Analysis
Where You'll Work
You'll join us in our brilliant digital hub in Blackpool. Find out more about working in Blackpool here: https://careers.dwp.gov.uk/our-locations/
We also have all the tech and tools we need to work flexibly. Many of us are currently working from home due to Covid-19.
We're the UK's biggest government department with over 80,000 diverse and brilliant people on our team. We are an equal opportunity employer and we welcome applications regardless of age, disability, gender, race or sexuality.
In return for your skills we offer competitive salary up to £59,589 brilliant civil service pension with employer contributions worth over 27%, and a generous leave package.
Development. Wages. Perks.
In return for your skills we offer competitive salary up to £59,589 brilliant civil service pension with employer contributions worth over 27%, and a generous leave package.
We also have a broad benefits package built around your work-life balance which includes:
Flexible working
Family friendly policies
Volunteering and charitable giving
Discounts and savings on shopping, fun days out and more
Interest-free loans to buy a bike or a season ticket, so it's even easier for you to get to work and start making a difference
Sports and social activities
Professional development, coaching, mentoring and career progression opportunities.
CLICK APPLY for more information and to start your application. If you want to talk about this opportunity before you apply contact me via dean.simon@dwp.gov.uk