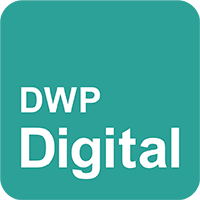 Software Engineer
BPDTS Ltd
| | |
| --- | --- |
| Reference | BPDTS 164.19 |
| Location | Blackpool |
| Salary | Up to £40,101 |
| Work hours | 37 |
| Employment type | Permanent |
| Job benefits | Our flexible benefits package includes employer pension contributions of up to 10%, a performance related annual bonus of up to 10%, and lots more. |
| Closing date | 10 December 2019 |
Job description
Software Engineer, BPDTS Ltd: £40,101, plus great work life balance, pension and annual bonus
We are looking for talented, ambitious software engineers and devs to work with us on one of the biggest transformation programmes in Europe, providing services that have far-reaching and pivotal roles in citizens' lives.
BPDTS Ltd is responsible for the delivery of digital platforms and services, real-time analytics and flexible infrastructure, providing secure and resilient services to DWP.
We're genuinely a different option to both civil service and private sector for tech experts. We're the third way – nimble, flexible and agile like a small tech co, but with responsibility and the ability to make a difference to society, to do work in the public interest with the power to change lives.
You'll work initially on a project which will see us re-platforming, supporting and maintaining a number of DWP's VME COBOL based systems. It's the organisation's number 1 priority right now. There are loads of other great (non-COBOL) projects that you'll have the opportunity to work on in future too, as part of an ever-growing engineering community.
What skills and experience are we looking for?
You'll be working initially on legacy systems which run on COBOL. So you'll need prior knowledge of COBOL or willingness and ability to learn COBOL. We know the latter is more likely!
You will have demonstrable experience of commercial software development and the product lifecycle.
You will have experience supporting, debugging and solving issues with production IT systems.
You have experience working as part of a team following industry delivery practises.
You will have experience with SQL databases.
You will have experience of Visual Studio and/or Eclipse.
You will have experience of revision control systems.
You and your role
We know that COBOL is a bit old school. It's also really important to a number of DWP's legacy systems, ones that power benefits and services accessed by millions of people.
We don't expect you to be a COBOL dev. But we are looking for someone with sharp dev skills who can quickly pick up new things. You might have skills and knowledge of Java, JavaScript or C#, for example, and a passion for learning new things and expanding your vocabulary. We'll teach you the COBOL bit and loads more.
And you won't be working on COBOL projects for ever. We have lots of projects which use the latest open source tech and tooling, and we routinely work in Java, JavaScript and Node.js among others.
You'll join our thriving, supportive community of software engineers and developers, working as part of a multi-disciplinary team. You'll work alongside and learn from more senior devs and a range of experts from across Digital – analysts, engineers, researchers and lots more.
You should be driven to deliver, creative and able to manage your own work and responsibilities. We're delivering against a huge agenda of change and it can be challenging so, like us, you'll need to love what you do and love learning new tricks.
What is our offer?
We'll reward you with a very competitive salary of up to £40,101
You will be eligible for a pension with employer contributions of up to 10%
We can offer you a performance related annual bonus of up to 10%
We'll help you balance your life and work
We'll give you a generous leave allowance, with the option to buy and sell extra days
You'll enjoy learning, development, community events, mentoring, coaching and many more opportunities to progress and grow
Where will you work?
BPDTS Ltd provides dedicated services to the Department for Work and Pensions. Our digital, data and technology specialists work closely with experts in DWP Digital's community to make digital services quicker, simpler and more efficient for the millions of people that use them.
We also offer much more as part of a flexible benefits package – including a cycle to work scheme and lots of family friendly perks – which can be tailored to your lifestyle.
You'll join us in our easy-to-reach digital hub in Blackpool. Find out more here: https://careers.dwp.gov.uk/our-locations/
Hit APPLY for more information and to continue your application on our careers page. There you will also find candidate pack with more information, which you can download by clicking the 'Candidate Information Pack' button.