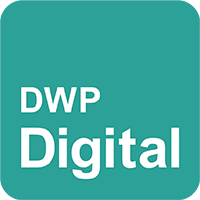 Talent & Development Manager
Department for Work & Pensions
Reference
61514
Location
Manchester or Blackpool
Salary
£35,310 — up to £40,666
Work hours
37 p/w
Employment type
Permanent
Job benefits

• Learning and development tailored to your role
• An environment with flexible working options
• A culture encouraging inclusion and diversity
• A Civil Service pension
• An employer pension contribution of up to 27%
• A generous annual leave allowance
• Flexible working arrangements

Closing date
10 August 2020
Job description
DWP. Digital with Purpose.
We're launching an exciting opportunity to join DWP Digital in our new Talent & Development Manager role.
We're looking for applications from people who are passionate about developing capability and building talent within an organisation, with the skill, personality and experience to drive forward our ambitious talent agenda.
DWP is the largest government department, and we're delivering a once-in-a-generation digital transformation of government products and services which touch millions of lives. This is a role with potential for huge impact, in an organisation with unique scale, challenge and purpose.
Delivering with People.
You'll join our Digital Capability community. Our team builds and retains talent so that DWP Digital has the people and skills we need to deliver valuable products and services to our users.
You will be part of a friendly, supportive and driven Talent Development team. We make sure DWP Digital attracts, retains and develops brilliant people from all backgrounds, generalist and technical, from the most junior roles to the most senior.
We put the right plans in place for DWP Digital, from careers pathways to talent pipelines, development schemes and leadership training. We're creating a diverse, inclusive and healthy environment across the whole of Digital, where people can be at their best and be themselves as part of high-performing teams.
Duties. Work. Projects.
You might have a background in roles in L&D, training, career coaching, talent management or similar. You'll use all your knowledge and experience to make the right decisions on Talent for DWP Digital.
You will work with technical specialists, senior leaders and a diverse portfolio of stakeholders to understand DWP Digital's capability and development needs. You will give options and advice and instigate the most effective solution for each part of the organisation. This could be recruiting trainees, running events and workshops, sourcing a new supplier or creating information and guidance for staff.
You'll draw energy and inspiration from working closely with these stakeholders, and be able to present ideas and facilitate discussions in an engaging and confident way. It won't always be easy. There will be some hearts to win, and minds to change.
This is an exciting and varied role, where every day has the potential to be different, where you can bring your creativity to the table and help us innovate. There is a lot happening across Digital Group, DWP and wider government, and you will help us learn lessons, make improvements and be ever more joined-up.
We'll empower you to create something special that will change the experience for new trainees and existing DWP colleagues alike. You'll help them enhance their careers, and ensure DWP Digital is opening up its pathways and building the skills we need to deliver the best services to the public.
What skills and experience are we looking for?
Capability Building: You have solid experience of working in a capability-build environment, in either Talent or Learning & Development, with significant expertise in setting up and/or running people initiatives
Relationship Management: You have strong skills in forging positive relationships and managing stakeholders at all levels, from a range of backgrounds across a complex and/or large organisation
Project Management: You plan effectively. You can set up and manage projects. You understand governance protocols, and analyse data, activity and performance, and deliver to time and budget
Communicating and influencing: You can present information in a range of ways; confident and clear in articulating complex and detailed content; can communicate to persuade and engage
Leadership: You're a brilliant leader who can inspire and engage others to deliver at their best
Experience of working within a Digital or Technology environment is desirable, but don't let it put you off if you've worked in a different context.
Where you'll work
You'll join us in your choice of our two North West hubs, in either Blackpool or Manchester. Find out more here: https://careers.dwp.gov.uk/our-locations/
We also have all the tools and tech we need to enable our people to work flexibly, and many of us are working remotely at the moment due to COVID-19.
We are an equal opportunity employer and we welcome applications regardless of age, disability, gender, race or sexuality.
Details. Wages. Perks.
In return for your skills we offer competitive salary from £35,310 to £40,666, a brilliant civil service pension, and a generous leave package. We also have a broad benefits package built around your work-life balance which includes:
Flexible working family friendly policies
Volunteering and charitable giving
Discounts and savings on shopping, fun days out and more
Interest-free loans to buy a bike or a season ticket, so it's even easier for you to get to work and start making a difference
Sports and social activities
Learning, development, coaching and mentoring
Career pathways and progression
And lots more

APPLY
For further information and to start your application click apply. You'll be redirected to civil service jobs. Make sure you use your application to really demonstrate you've got the skills and experience we're looking for.