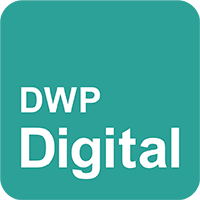 Unified Comms Infrastructure Engineer
Department for Work & Pensions
Reference
57158
Number of vacancies
2
Location
Newcastle
Salary
Up to £33,448
Incentive compensation
+ Pension
Work hours
37.5
Employment type
Permanent
Job benefits

We also have a broad benefits package built around your work-life balance which includes:
• Flexible working
• Family friendly policies
• Volunteering and charitable giving
• Discounts and savings on shopping, fun days out and more
• Interest-free loans to buy a bike or a season ticket, so it's even easier for you to get to work and start making a difference
• Sports and social activities
• Professional development, coaching, mentoring and career progression opportunities.

Closing date
8 July 2020
Job description
DWP. Digital with Purpose.
DWP is the UK's largest government department. We deliver products and services that are used by millions of people in the UK, every day and at key moments in their lives. We are looking for ambitious, talented Infrastructure Engineers with skills in Unified Communications to work with us on a once-in-a-generation digital transformation of these services.
Using fresh ideas and leading edge technologies – and putting the user at the centre of everything we do – we create innovative, scalable digital solutions that make a difference to the lives of our 22 million users and to our amazing DWP colleagues.
Duties. Work. Projects.
You'll join our brilliant Digital Workplace team, an agile and multi-disciplinary service that supports over 84,000 employees, using more than 150 distributed and cloud applications and operating out of more than 800 UK sites.
Digital Workplace is one of the largest public sector transformation projects happening in Europe today. With a portfolio of digital products and services used by millions of people across the UK every day.
Our significant size and scale is an exciting opportunity and a real challenge. We've moved all of our systems to hybrid hosting, removing the constraints of previous large outsourced IT contracts and modernising our legacy infrastructure and stabilising service performance. We're enabling our amazing frontline DWP colleagues to spend more time on high quality work, providing support to people who really need it.

In your role on Digital Workplace you will:
• Provide user administration in Skype for Business Online (O365) or MS Teams.
• Administer and troubleshoot Microsoft Azure AD connect.
• Manage Skype for Business or MS Teams mobile applications.
• Support migration from Skype for Business Online to MS Teams.
• Monitor infrastructure services and alerts and take appropriate action
• Perform remote PowerShell (Skype, Azure, MS Teams) to Office 365 services.
• Configure governance and compliance in Skype for Business Online/MS Teams.
• Deal with incidents, problems and changes to infrastructure solutions and services as part of a support team
• Apply different techniques and methods in analysing and resolving problems, working up new practices and procedures or modify existing processes to improve performance.
What skills and experience are we looking for?
• You have experience of working with Skype for Business Server, SfB Online (Office 365) or MS Teams.
• You have experience troubleshooting technology problems.
• You have monitored and tested application performance for potential bottlenecks and identify possible solutions.
• You're a good communicator, able to communicate effectively with users for level 2 and level 3 support.
Where you'll work
You'll join us in our brilliant digital hub in Newcastle. Find out more about our hubs here: https://careers.dwp.gov.uk/our-locations/
We also have all the tools and tech we need to enable our people to work flexibly, and many of us are working remotely at the moment due to COVID-19.
Responsible for welfare, pensions and child maintenance policy, DWP transacts around £170 billion in payments each year, operates out of more than 800 locations and has over 84,000 employees. We run one of the most complex IT estates in Western Europe.
We are an equal opportunity employer and we welcome applications regardless of age, gender, race or sexuality.
Development. Wages. Perks.
In return for your skills we offer competitive salary up to £33,448, a brilliant civil service pension with employer contributions worth over 27%, and a generous leave package.
We also have a broad benefits package built around your work-life balance which includes:
• Flexible working
• Family friendly policies
• Volunteering and charitable giving
• Discounts and savings on shopping, fun days out and more
• Interest-free loans to buy a bike or a season ticket, so it's even easier for you to get to work and start making a difference
• Sports and social activities
• Professional development, coaching, mentoring and career progression opportunities.
CLICK APPLY for more information and to start your application. If you want to talk about this opportunity before you apply contact me via viv.vayapooree@dwp.gov.uk