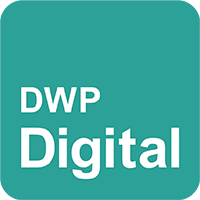 User Researcher
Department for Work & Pensions
Reference
46064
Number of vacancies
13
Location
Blackpool, Leeds, Manchester and Newcastle
Salary
£35,310 — Up to £40,666
Work hours
37 per week (flexible working)
Employment type
Permanent
Job benefits

• Flexible working
• Family friendly policies
• Volunteering and charitable giving
• Discounts and savings on shopping, fun days out and more
• Interest-free loans to buy a bike or a season ticket
• Sports and social activities
• Learning and development, including coaching, mentoring, qualifications and accreditation
• Career progression opportunities and lots more

Closing date
2 August 2020
Job description
DWP. Digital with Purpose.
We're looking for a talented User Researcher to join our growing community of experts. DWP is leading a once in a generation programme of welfare reform and you'll help drive forward a key part of one of the biggest and highest-profile digital transformation programmes in the world.
DWP currently has an enormously ambitious and challenging agenda. We provide services and support to over 20 million people, and we make over 730 million benefit payment transactions each year.
Our digital transformation will radically improve how government interacts with people. We'll make our services easier and swifter to access, the time taken to develop new services will be decreased and the cost of delivery will be reduced significantly.
And we put the user at the centre of everything we deliver.

Duties. Work. Projects.
You're a skilled researcher. You'll plan, design and carrying out research activities, which help our teams get a deep understanding of the people that use government services. This research informs policy, proposition, service, content and interaction design so that services work well for users and achieves policy intent.
You'll be embedded in a multidisciplinary team, where you will be happy working in collaboration with experts from other disciplines as well as working independently.
You'll choose the right research methods and tools at the right time and turn your research insights into recommendations. You're a great communicator, so you can present your findings and drive consensus. And you know the best approach and style whether you're working with our users or championing core research principles with members of your team.
You can use your research skills to test and explore high level and specific aspects of a service. You will also plan and conduct research that considers the diversity of users, keeping in mind things like access needs and research ethics.
Please click this link to read an article from Chris Moffitt, who joined six months ago, about what he learned about UR when he arrived at DWP Digital.
What skills, knowledge and experience are we looking for?
For this role we welcome applications from those who can demonstrate that they have an understanding and experience of:
basic user research methods. When to use those methods and how to apply them correctly.
aligning user research activities to inform decision making and action.
using quantitative and qualitative data about users to turn user focus into outcomes.
applying Agile principles and tools in practice.
identifying constraints and communicating these whilst challenging their validity, ensuring pre-defined standards are being met.
Where will you work?
You'll join our team at one of our digital hubs in either Blackpool, Leeds, Manchester or Newcastle.
We also all have the tech and tools we need to enable our people to work flexibly, and many of us are working remotely at the moment due to COVID-19.
Also, check out this link as Leeds is one of the homes to the GDS Academy, user experience lab and UX command centre.
We provide the latest tech and tooling and foster a collaborative culture to help our agile, multidisciplinary teams think big and try new things. You will work alongside people who care passionately about public service, making a difference and delivering for our customers.
We're the UK's biggest government department with over 80,000 diverse and brilliant people on our team. We are an equal opportunity employer and we welcome applications regardless of age, gender, race or sexuality.
CLICK APPLY for further information and to start an application on Civil Service Jobs.
If you have any questions of you want to discuss the role before you apply get in touch via danny.winch@dwp.gov.uk
Check out some tips for getting hired here at DWP Digital via here and also this link