Supporting Digital Performance Analytics
Gemma Elsworth is Head of Role for Digital Performance Analytics at DWP Digital. She's responsible for making sure every digital performance analyst in DWP can develop new skills to help them progress in their career. Alongside this she also manages a big team that looks at digital performance analytics.
Supporting colleagues
Gemma says: "As a manager, I'm here to support the people I work with both at work and personally. The team need to know what's expected of them, who they should work with and what the most important work is right now."
They regularly get to put their skills to the test using technology and innovation on complex and important problems.
"It's my job to tackle some of the biggest challenges we face and solve them so that everyone else on the team can concentrate on doing their day job.
"I also need to make sure that we have enough people, with the right skills, to help all the teams that need us."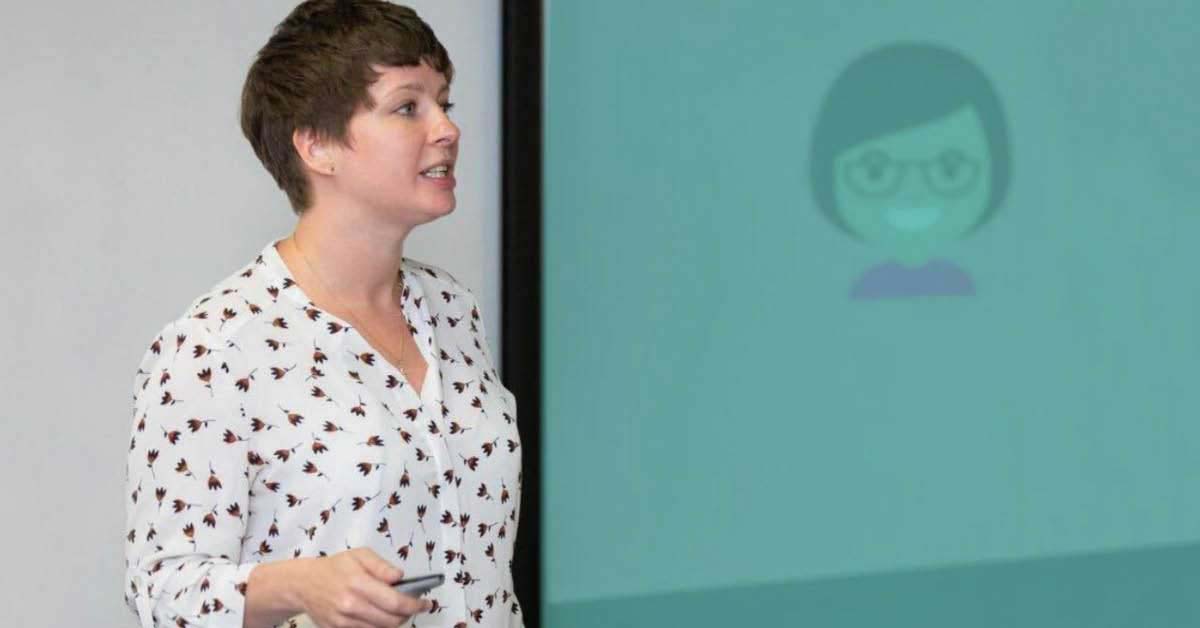 Understanding intentions
Digital performance analysts work with teams who are building new digital products that can help change the lives of millions, such as online applications for benefits or new communication tools for DWP employees. The team try to understand what the new products are going to do, then work out how to prove whether they are achieving that goal.
As the product is being developed, the digital team iterates along the way and the analysts do the analysis alongside these changes. This ensures they're working the way they'd expect them to and enables them to suggest what should come next.
It's an opportunity to collaborate with like-minded people to solve complex problems. The team uses this information alongside user research findings to make sure they keep building the right things.
Facing challenges
Gemma started this role in December 2019, having worked in the Civil Service for 13 months, and it was a challenge right from the start.
"In the 3 months before I took on the role, we implemented changes because of the new laws around website Cookies, and people having to give permission to accept them. This meant that our main analysis tool, Google Analytics, had to be switched off for all our citizen-facing services. We needed to quickly stop collecting users' data without consent while we built a fully compliant mechanism for gaining their consent.
"This was a blow to my team, and for the product teams we supported, who suddenly had a large gap in their understanding of the user journey on their products. We lost a huge amount of data."
Embracing the new role
The first few weeks on the job were fast paced.
"My first task was to make some changes to the team, whilst transitioning from my previous role in DWP Digital and to help everyone gain a bit of clarity in what I expected. One of my biggest challenges has been separating the two parts of my role and looking at things from the right perspective.
"It was intense and pretty stressful at times. For a while I struggled to stop thinking about work when I got home and worried that I'd taken on too much. However, over time, as I started to understand the different elements of the job, I could see opportunities to make things easier and how I could use tools and support in DWP to help me.
"My initial priorities were to deal with the cookies issue and get a compliant consent mechanism in place so teams could understand their product usage. We needed to show that measurement and performance success wasn't solely reliant on Google Analytics.
"At the same time, I needed to ensure we built and maintained good close relationships with the digital teams we support, so we could provide the best service possible."
A community practice
Gemma's first meeting with the wider data community at DWP Digital and her seniors Andrew Bolton and Paul Lodge was inspiring.
"I see how a strong community enables me to learn about things I need to know to make the team, and the profession, more efficient and helpful. I also see the chance to build our professional community and get to know each other and others who are interested in our work.
"I've already started to think about how we could work together more closely, learn from each other and build relationships outside of our teams."
Since then the data community ran a workshop on performance frameworks and held the first community day for the profession to come together.
"It's early days, but it's been good to share outside of our immediate team and collaborate with others."