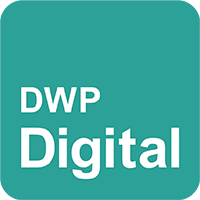 DevOps Engineer
Department for Work & Pensions
Reference
60254
Number of vacancies
8
Location
Newcastle
Salary
up to £59,589
Work hours
37 pw
Employment type
Permanent
Job benefits

• Learning and development tailored to your role
• An environment with flexible working options
• A culture encouraging inclusion and diversity
• An employer pension contribution of up to 27%
• A generous annual leave allowance

Closing date
14 August 2020
Job description
DWP. Digital with Purpose.
We're looking for talented Engineers with experience in DevOps and Cloud Infrastructure to join our DWP Digital team.
We build next gen Cloud native infrastructure using technologies such as Terraform, Docker and Kubernetes with Istio. We implement services built on infrastructure in both AWS and Azure and work on immutable, containerised microservices solutions.
We're growing an incredible engineering community who are transforming government services through tech, creating modern services that work for the people that need them. We work in a highly agile, team-oriented digital environment. We're test-driven, innovative and iterative in our approach.
And we're the UK's largest government department; millions of people access our services and support every day. So we do all this at a scale, and with a purpose, unlike anywhere else.
What skills, knowledge and experience are we looking for?
You have experience of infrastructure as code using Terraform.
You have experience of containers and containerised workloads.
You have experience of version controls systems (git and GitLab).
You have experience of continuous integration/continuous delivery and deployment tools like GitLab CI, Spinnaker or Helm.
You can build, deploy, support, patch, and operate cloud applications in AWS or Azure.
Experience of container-orchestration systems such as Kubernetes is desirable
Experience of Kubernetes related technologies, such as service mesh using Istio, also desirable
DevOps within Projects. What will you work on?
You'll work on projects that are critical to people all through their lives, from childhood to retirement and bereavement.
Our Engineers in Newcastle work on services that deal with over 100 million data records, that pay £billions to millions of people, that ensure children and carers are financially supported, and that help people of all circumstances to live independently.
You'll craft and implement solutions that are resilient, scalable, extensible, and maintainable within Cloud environments. You will be responsible for CI/CD pipelines and DevOps toolchains. You'll deliver re-usability, consistency, security and quality across new and existing platforms and ensure they mature in ways that are feature-rich, robust, evergreen and automated.
We're developing our capability all the time. We want our people to be at their best, with access to the right tech, training, and tooling. As an experienced engineer and senior part of our DevOps community you'll help us grow by sharing your knowledge and experience with our teams, and promoting DevOps culture and practice across DWP.
Details. Wages. Perks.
You'll join us in our brilliant Newcastle digital hub. Find out more about working in Newcastle here: https://careers.dwp.gov.uk/our-locations/newcastle/
We also have the tech, tools and culture to enable flexible working options. Many of us are currently working from home due to Covid-19.
In return for your skills we offer competitive salary up to £59,589, a brilliant civil service pension, and a generous leave package. We also have a broad benefits package built around your work-life balance which includes:
Flexible working family friendly policies
Volunteering and charitable giving
Be yourself. We have a culture of inclusion and diversity.
Discounts and savings on shopping, travel and more
Interest-free loans to buy a bike or a season ticket, so it's even easier for you to get to work and start making a difference
Sports and social activities
Tailored learning, development, coaching and mentoring
Career pathways and progression
APPLY
For further information and to start your application click apply, or contact me via vanburn.kirwan@dwp.gov.uk for a conversation about this role.